The Lord's Love exists to bridge gaps between the lost, despaired, impoverished, and broken individuals and families in our community. There are around 7,000 homeless people in Orange County, 31% are families with children under 18, 39% of children in schools need lunch every day. Even with all the amazing programs and organizations available in our area, we are referred to by more and more individuals and families in need of food and resources each week. Someone has asked what makes The Lord's Love different from any other organization? Simply put, there is no difference since we share the same goal. We are all in this together, and if we do what we can to help, love will spread, people will unite, and communities will be enriched. The Lord's Love is a team as we support and collaborate with local organizations, churches, AAs, and assisted housing in any capacity we can.
The Lord's Love
"Love is patient; love is kind. It does not envy; it does not boast; it is not proud. It does not dishonor others; it is not self-seeking; it is not easily angered; it keeps no record of wrongs. Love does not delight in evil but rejoices with the truth. It always protects, always trusts, always hope, always perseveres. Love never fails…"
- 1 Corinthians 13:4-8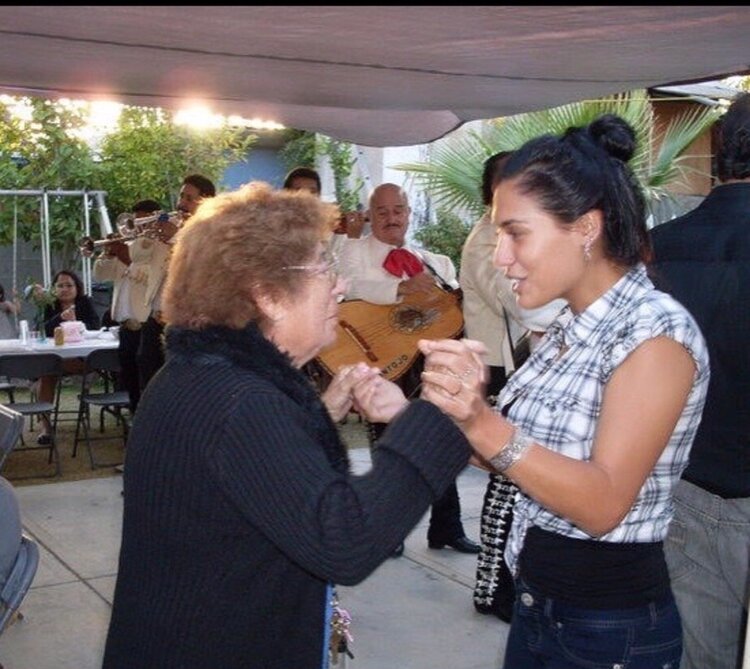 My name is Grace Virgil and how you perceive detrimental moments in life shapes and forms you. It wasn't until December 4th, 2013, that I realized the true meaning of purpose, fulfillment, and legacy. The woman I called grandma had about a thousand people at her celebrations of life. People got up and spoke so deeply and profoundly about her and the impact she had made in their lives and community. Some I knew and others I had no idea who they were. The legacy she had left was rich in love, generous in giving, and relentless in making a difference. From that day on, the journey from living a life of my own transitioned to become a servant of all. The Lord's Love is a nonprofit that was birthed from just wanting to make a difference. Loving people back to life and unite and enrich the community. Our daily strive is to bridge the gaps between the need and the supply. Putting together a group of volunteers, we started to hit the food bank and develop relationships with distributors. Getting involved with local organizations, churches, AAs, retirement, rehabilitation, and detox homes, we quickly started to build relationships with the community and individuals in need. Structuring an expanding food program is just the beginning of the capacity The Lord's Love heart has for the community.